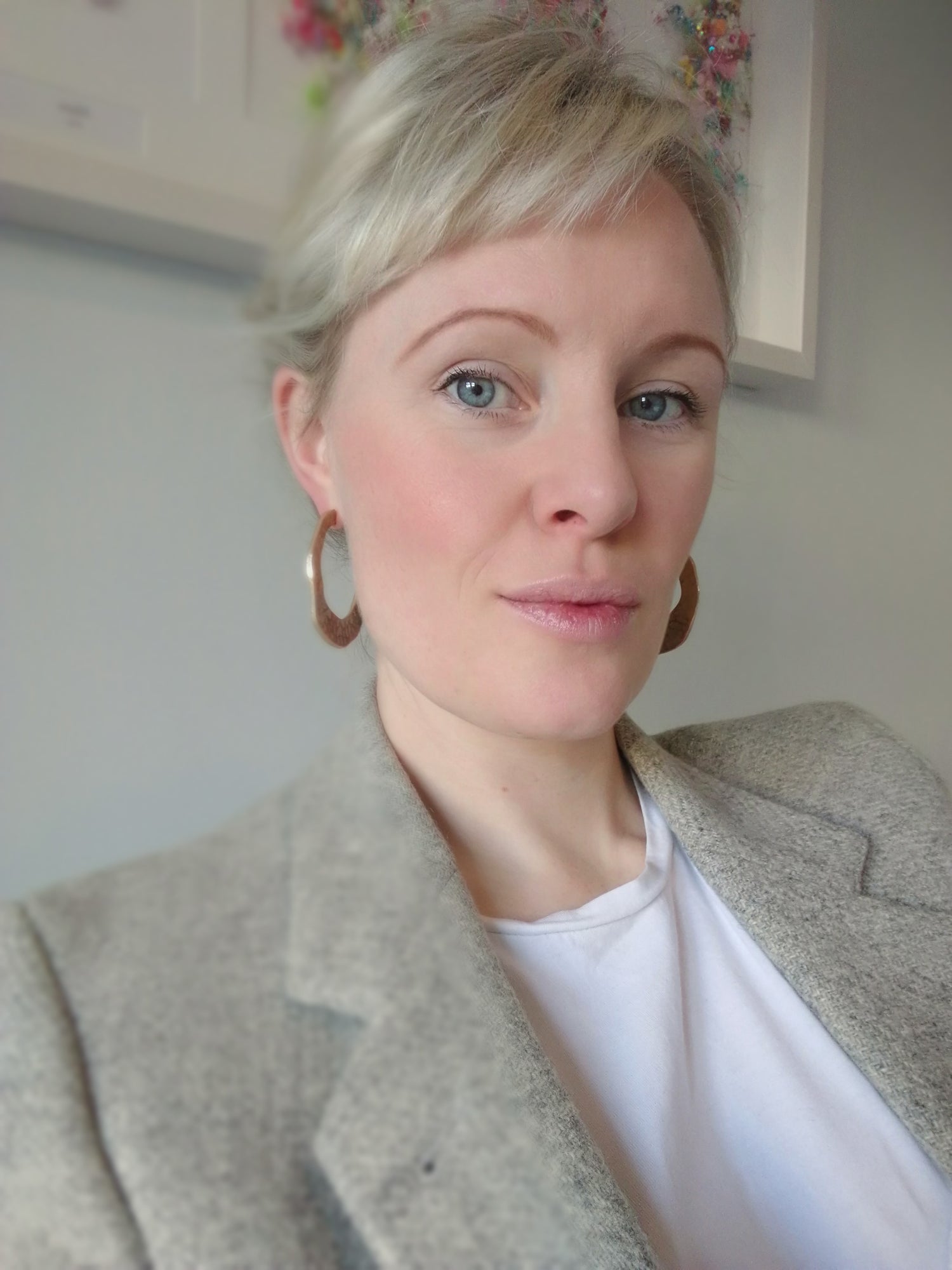 YAWUW
is an acronym for
YOU ARE WHAT U WEAR
Founded in 2021 by a group of designers based in Cork, Ireland, who had recently become first time parents and kept asking themselves, 'What will the world look like when our kids grow up?'
The climate crisis will be one of the biggest issues of the next generation and the fashion industry is one of the worst culprits.
As clothing and product designers we knew that we could create ( with some patience! ) the most beautiful sustainable products and leave a positive impact on our environment. We want to be able to say to our kids, that we pushed boundaries on innovation and lead by example.

The team is led by Founder Angela O'Donnell, an award winning luxury designer and businesswoman - formerly Creative Director of her own award winning label Angela Beaumont. She has in-depth industry knowledge in textiles and development.

Angela is known for her high end luxury collections and has brought this level of detailing and quality to this brand, creating a unique look for YAWUW, merging high tech performance and casual activewear with luxury ready-to-wear pieces.

" Over the last year, myself and the team have done extensive work in developing clothing and accessory products that are only made from recycled ocean plastic waste, recycled wool or organic textiles and are 100% ethically produced.

Your choices matter and when you choose our products we can guarantee that they leave a positive impact on our environment, helping you lead a sustainable lifestyle and still look good doing it!

I believe this is what you want from the designers of tomorrow, to ensure future generations get to enjoy the beauty we see everyday. "
- Angela O'Donnell, Creative Director
We look forward to receiving your feedback and to keep developing new products that you and the environment will love!